Of late, I have been going to bed late due to Zush and her canine dementia and Jim working until 11.
I have caught a lot of CBS late night, and my favorite has been James Corden and the Late, Late Show. He has a popular segment that is called Carpool Karaoke and it made me aware of the Broadway musical, Alexander Hamilton. Yes, I know, to those of you shaking your heads and considering yourselves in the know, I must have been under a rock.
The segment of Carpool Karaoke had to do with this years' Tony Awards, which Corden was hosting. He had Lin-Manuel Miranda in the car with him and the two of them together woke up my love for broadway tunes. I know my nephew, Gregory, is always texting about rap battle wars, but for those of you who don't know, the entire play is done in rap, hip-hop and song. When I first heard about this combination, I said, "Huh?"
Little did I know.
I know have the soundtrack on my phone and laptop and the songs are stuck in my head. When I was a kid, the musical "1776" came up and I loved it. I saw the play in Philadelphia and New York and also saw the movie a ton.
Now, retired that I am, I don't know about my chance of seeing the play, but for now, the soundtrack has me hooked.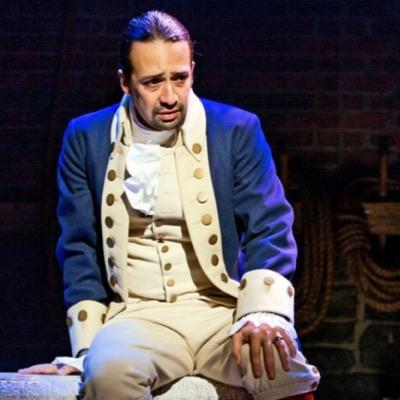 Old American Studies majors don't die…they just find new life on Broadway!